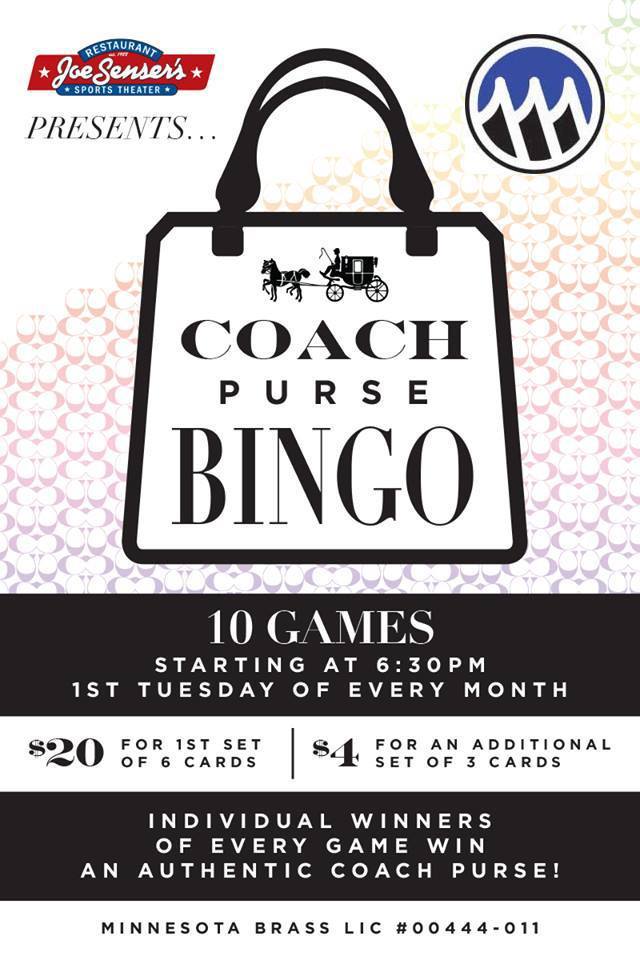 This Coach Purse Bingo event is rather old, click here for the latest events
Head on over to Roseville this Tuesday, August 4 for another edition of Coach Purse Bingo!  It's bingo, it's fashionable, it's great fun.
The action starts at 6:30 p.m. at Joe Senser's (2350 Cleveland Ave. N., Roseville) Cards cost $20 for the first set of six cards and $4 for an additional set of three cards.  You'll play ten different bingo games and have a shot at winning Coach purses as prizes.  The more people who play, the more expensive the prize!  (Must be 18 or older to play.)
No matter how your luck turns out, you'll be happy knowing that all proceeds benefit Minnesota Brass.  Whether you're trying to win a Coach purse for yourself or a friend, you'll have a blast playing bingo with other drum corps fans.